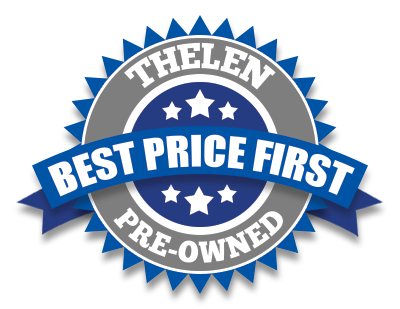 Here at Thelen Audi, our used vehicles are priced amongst the lowest if not THE LOWEST when compared with vehicles of similar specification within the region.  


 

Utilizing a team of experienced researchers and extensive specialized software, we analyze each vehicle in our inventory to guarantee we are giving you the lowest price possible. 




 

The price that you see is the price that you get, each and every time.  The days of haggling over the price of a vehicle are ancient history! 




 

We believe in full transparency with each of our clients during each step of the auto buying process. 


 

Complete satisfaction is our goal, and we know that you will walk away with not only a smile on your face, but also peace of mind. 




 

These are just a few of the many reasons Thelen has been different since 1977. We urge you to see for yourself why so many have chosen us as their favorite dealer!